Help Desk Support Engineer
Help Desk Support Engineer
The level one HDSR is the first contact the customer has with our support organization, therefore, they must have excellent verbal and written skills.
The engineer will have the following daily duties:
Answer phone calls and monitor emails that come into the support queues, open trouble tickets, and then begin working on the issue. If issues are not within the following list of tasks the ticket should be escalated to the next support level.
Support Tasks:
Adds, Changes, and Deletes to user accounts in Active Directory
Adds, Changes, and Deletes to user accounts in Office 365
Changes to Login Scripts
Printer and Print Server Issues
Changes to Network Shares and Users Access Issues
Help Desk issues
Outlook 2013 and higher (RPC over HTTPS)
Outlook Web Access
Microsoft Word 2013 and higher
Offline Files and Folders Setting
Windows 7 and 10 Profiles
VPN Setup and Trouble Shooting
DHCP and DNS Trouble Shooting
Windows 7 & 10 Domain Issues
General Network Connectivity issues
Customer Firewall Policy Changes
Update Customer Documentation
Qualifications:
We are looking for applicants who are Technical in nature and possess the following skillsets/traits with no less than 2 years' experience.
2 years of corporate help desk or customer service experience
Excellent Written and Verbal Communications Skills
2-year Technical Degree or higher
Excellent working knowledge of Microsoft Office (Word, Excel, Outlook, Visio)
Working knowledge of DHCP, DNS and LAN Topologies
Working knowledge Windows Active Directory
Excellent customer service skills
*Certifications are not required, but are preferred*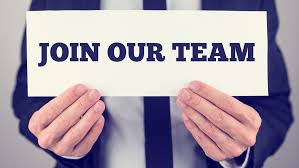 Benefits:
Paid Time off and Flexibility of PTO days; observe seven major holidays throughout the year
Career growth opportunities within the company; several skill levels of engineers and management as the company grows
ITLogix invests heavily in continued education for our System Engineers; ALL expenses for certifications and training are covered by ITLogix
We have the BEST Clients!
Daily satisfaction that you are helping some of the best small and medium-sized businesses in the Charlotte market
Your off time is yours; we do not share Engineers personal cell phones or contact info
Community and team building events